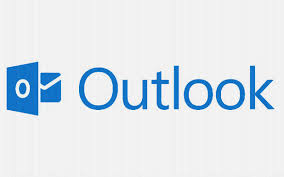 Email Signature is a collection of text and images containing your name, designation, mail address, signature, contact info, electronic business card, logo, etc that are attached automatically at the bottom of all your outgoing mail. This feature is available for almost all mail server providers like Gmail, Outlook, Yahoo, Hotmail, etc. In this article, we want to discuss and configuring outlook email signature.
Outlook is one of the favorite email providers used by a large group of people in small and large businesses. On outgoing mail, peoples want to attach an email signature at the end. However, there is no standard way of writing email signature templates. But you can somehow maintain legitimacy and professionalism through the mail.
Suppose you are writing a mail to someone and you want to include a default template at the footer of outgoing messages like
With Regards,
Adam Bills
abc@outlook.com
Califonia, USA,
Logo
then you can do it in two ways. This actual text is a simple email signature.
1 Manually by adding those on every outgoing mail which seems to be irritated.
2 Automatically: by adding automatically on every outgoing mail by mail provider which most of the outlook frens maynot know.Which we will discuss here.
Let's first understand the importance of Email Signature templates:
1) Branding yourself


Email Signatures creation is a big market and there are many templates available online free as well as paid.
Steps for Creating Signature in outlook 
1 At the menu bar, click on the "Tell me what you want to do" label.

2 Type "Signature" and select the "Signature" option from the list

3 Under the Email Signature tab, click on "New", a popup will appear. There give a name for your template and click Ok.
Here, I have given Ourtechroom Blog.
4 Then under Choose Default Signature  
1) Select the Email Account with whom this signature you want to associate.
2) If you want to send signature on New messages then select the name that you have just created or none or any from the list.
3) If you want to send a signature on Replies/Forwards mail then select the name that you have just created or none or any from the list.
5 Then Under Edit Signature, Create a signature as shown below and click on Ok.
You can add Business Card and Logo from the option shown above.
You can also apply, Bold, Italic, Underline, font size, and type to your email signature.
Now let's create new Mail to see this action into effect.