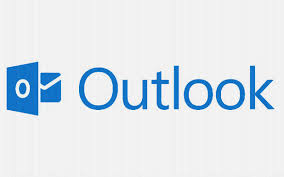 Email Signatures are a collection of text and images that are automatically attached at the bottom of all of your outgoing emails. These signatures typically include your name, designation, mailing address, signature, contact information, electronic business card, and logo, among other information. This feature can be found on virtually all email service providers, such as Gmail, Outlook, Yahoo, and even Hotmail, amongst others. n this article, we want to discuss and configure the outlook email signature.
One of the most popular email providers, Outlook is utilized by a large number of individuals working in both small and large businesses. People typically append their email signature at the very bottom of any messages that they send out. However, there is no universally accepted method for creating templates for email signatures. But there is still a way to keep your legitimacy and professional appearance when communicating through the mail.
Your email signature should go from most specific to the most general. And you can follow the steps below to leave a lasting positive impression on the recipient, which is essential for branding yourself.
Your FullName
Your Job Title
Your Company Name
Your Address, City, and Postal code
Your Contact Number
Your Fax and Email Address
Your Signature Logo 
You can also add further like:
Favorite quote or tagline

Link to booking /demo calendar 


Social media accounts.
Now, assume you're writing a message to someone, and you can use the above pattern to create a template at the bottom of outgoing messages, as shown below.
With Regards,





Adam Bills




Software Developer




Google Inc, USA




Califonia, USA,


999-888-000998


abc@outlook.com




Logo
This is a simple email signature. Actually, you can do this in two ways.
1 Manually by adding those on every outgoing mail which seems to be irritated.
2 Automatically: by adding automatically on every outgoing mail by mail provider which most of the outlook friends may not know. In this article, we will discuss this outlook feature.
Let's first understand the importance of Email Signature templates:
1 Branding yourself
Email Signatures creation is a big market and there are many templates available online free as well as paid.
2 Make email professional
When you attach your business card and signature to your outgoing mail then others can contact you by looking at the signature info.
3 Increase Social Media Follower
4 Develop trust in the receiver.
How to

Create Signature in Outlook App?
The steps for Creating a Signature in the outlook App are as follows.
1 At the menu bar, click on the "Tell me what you want to do" label.
2 Type "Signature" and select the "Signature" option from the list
3 Under the Email Signature tab, click on "New", a popup will appear. There give a name for your template and click Ok.
Here, I have given Ourtechroom Blog.
4 Then under Choose Default Signature  
Select the Email Account with whom this signature you want to associate.
If you want to send a signature on New messages then select the name that you have just created or none or any from the list.
 If you want to send a signature on Replies/Forwards mail then select the name that you have just created or none or any from the list.
5 Then Under Edit Signature, Create a signature as shown below and click on Ok.
By default it supports *.emf ,.wmf ,.jpg ,.jpeg,.jfif,.jpe,.png, .bmp,.dib, .rle, .gif ,.emz,.wmz,.tiff, .tiff, .pict,.wpg image file. If you like to use .webp image file then you have to convert first to any of above file. Hope outlook will include .webp file in future :)
You can add Business Card and Image Logo from the option shown above. You can even drag and drop these files.
You can also apply, Bold, Italic, Underline, font size, font type, font color, justify text, etc to your email signature.
You can resize the logo or add alternative text, and set the position to the logo by just double-clicking the logo/business card.
Make sure the Lock aspect ratio checkbox of the Image is checked in order to preserve the image's proportions.
Also better to select a small size image say less than 200KB to avoid taking up too much space.
Now let's create new Mail to see this action into effect.
1. Select New Email.
2.  Then you will find your signature at the bottom of the mail body.
Manually add your signature to a new message
For everyone's mail, you do not like to automatically add a signature to it. Suppose you are writing to your friend and family for personal reasons then you do not need to create a signature. You can enable it for business purposes. Then you can save the signature and you can manually add your signature to new mail. Follow the below steps to achieve this:
1 At the menu bar, click on the "Tell me what you want to do" label. And type "Signature" and press enter.
2. Select your email, then select (none) under New messages and also (none) under Replies/Forwards. If you want to completely disable the automatic signature added to new messages or replies to the message.
3. Then click on the Ok button.
4. Next time create new mail, you will not get a signature on the body of the mail
5. Goto Insert and select your desired signature template. In my case "Ourtechroom Blog".
6. Now, a signature will appear at the bottom of the mail body.
Note: You can go to the same setting and again set it to automatic add signature if you want.
How to Create an Office 365 Outlook Signature?
1 Login into Office 365 Outlook
2  Click on the gear icon in the top right corner.
3  At the bottom of the pop, click on "View all Outlook Settings"
4  Then navigate to Compose and reply tab
5  On the large text editor create your signature template.
6  If you like to automatically send a signature on every mail then select the check box " Automatically include my signature on new messages that I Compose".If you like to automatically send a signature on every reply or forwarding message then select the check box " Automatically include my signature on messages I forward or reply to" .
How to edit outlook signature in MS Word?
If you find it difficult to edit Signature details from outlook then you can even edit them from ms word and giving better look to them. Once you have created a signature then it will be stored under %userprofile%\AppData\Roaming\Microsoft\Signatures path. Let's go step by step to edit the outlook signature in MS Word.
1 Open File Explorer and paste %userprofile%\AppData\Roaming\Microsoft\Signatures in the address bar and press Enter. 
Here you will get a complete signature template in various formats like .htm, RTF, txt, and also it has a folder under which you will find your business logo, theme data, color scheme, etc. Here we are interested only in the .htm file because the outlook is using it to display on each mail
2  Right-click on the .htm file and select open with then from the list select ms word.
This will open your signature in ms word.
3. Just edit your signature, add style to the font, edit the logo, align it and save the word document.
4 . Then when you attached your signature to any mail you will find your updated signature which you have just updated via MSWord.
How to Create Outlook Signature using Third-Party Tools?
First and foremost your signature should be extremely simple and easy to read. Put proper balance between design and content. Better use signature generators for generating the perfect-looking signatures. Some of the popular signature generators are HubSpot, Xink, Designhill, Gimmie, Wisestamp, etc. Let's try to create a signature using HubSpot.    
How to change Outlook Signature?
Assuming you have already created the outlook signature and would like to make changes to it after some time has passed, you can do so by following the steps outlined below.
1 Click on File Menu
2 Select Options at the bottom left corner.
3 Select the Mail tab from the Outlook Options dialog.
4 Click on the Signature button  and this will open Signature and Stationary Dialog 
5 Choose your Signature to make changes.
6 Check your Choose default signature settings in the upper right corner.
7 Make your changes in the section called "Edit Signature."
8 Select OK and then once more Ok.