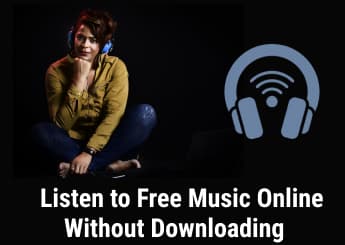 Table of Content
Music is one of the powerful things and is an important aspect of life. People used music for refreshment and relaxation. Some like to listen to music in silent peace moods and some while doing there works. There are many sites offering music among them some are free and some charged a certain fee. In this article, I will give you the best list of websites that are free to listen to and does not required to download.
Free Music Online Source
These are free music online sources that you can listen to without downloading them.
1. SoundCloud
SoundCloud is one of my best audio platform which allows users to upload, share, and promote their audio. And once those contents are made public, it is available to anyone who visits SoundCloud websites and apps. It was founded in 2007 and working efficiently and they claim it to be the world's largest open audio platform.
SoundCloud Audio supports various format like MP3.Mp2,WMA,WAV,AIFF,AAC,AMR etc.And also available for various platforms like Websites, Android, iOS, Windows 10, Xbox One, Sonos, Google Home(coming soon).
2. Spotify
3. Deezer
4. Jango
5. Streamsquid
6. Pandora
7. Musixhub