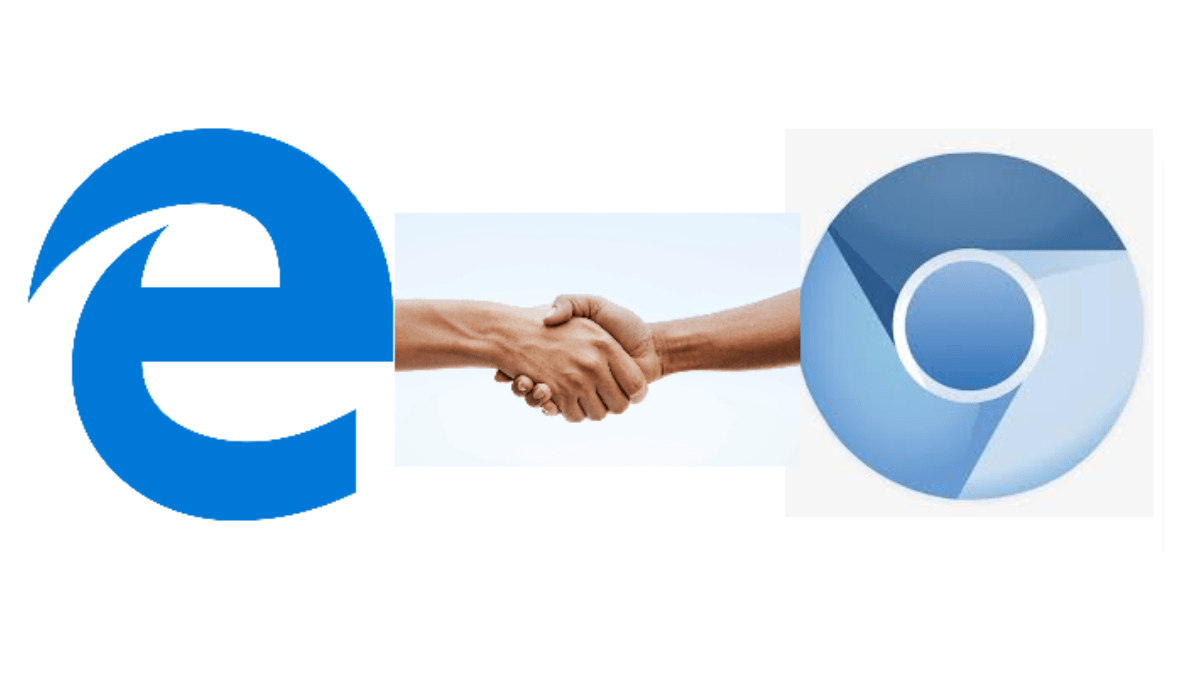 Crazy? yes! Recently Microsoft Edge Browser is using Chromium based engine.
Short History?
Microsoft Edge is a web browser developed by Microsoft. It was first released for Windows 10 and Xbox One in 2015, then for Android and iOS in 2017. Microsoft Edge uses its own Rendering Engine called Edge Html and Chakra Engine.
From 2008, chrome is using open source engine called Chromium powered by Blink and V8 Engine as its rendering engine and its wild popularity is increasing day and day.

Microsoft later in December 2018, decided to change there rendering engine from Edge Html and Chakra Engine to Blink and V8 Engine, these are the engine used by all Chromium-based browser. As we know that Microsoft edge is windows 10 only browser it has been for 3 and a half years. When that transition happens then the edge will not only be a windows 10 browser but also may be for Windows 7, and mac, windows 8.1 so the popularity of this can be an increase in coming years.
Chromium Engine is used everywhere. Google Chrome, Opera, Vivaldi, Brave all uses chromium engine
Microsoft confirmed to support all Chrome extensions in its Chromium-based Edge Browser.
Why Microsoft changed Edge Browser Rendering Engine?
Compatibility is the biggest reason behind the change. As moving to Chromium will allow them to bring the browser to other platforms like Mac. Also to better compete with Chrome by giving more access to apps through web apps.
Latest Version of Chromium-based Microsoft Edge web Browser got Leaked
Recently, a version of Chromium-based Microsoft Edge web browser got leaked to the public. Hope public will very soon, maybe within the next few months will be able to use this browser.
Fig : Chromium-based Microsoft Edge web browser (Home Page) 
I have tested this leaked version of Chromium-based Microsoft Edge web browser. It's about 112 MB in size. It is available on the internet and tests this product at your own risk because it is coming from the unofficial source.
Home page of the new Edge Browser is pretty similar to old edge Browser. But has done massive improvement in performance. This new Chromium Based Browser is compatible with all website and also website loads quickly. Youtube also perform exactly as you would expect on chrome. Also has smooth page scrolling. Rounded corners and drops shadows are present everywhere. It has a better User Experience.

Extensions include AdBlock Plus, Amazon Assistant, Boomerang for Gmail, Dashlane, Enhancer for YouTube, LastPass, Save to Pocket, or uBlock Origin.
Fig : Extension in Chromium-based Edge Browser
Also, this current edge browser has added signIn options as done by chrome browser.
Currently windows OS is dominating all OS in Desktop and Laptop, but still, Microsoft is unable to dominants Google in a browser. You can look at the current status of Desktop Browser from http://gs.statcounter.com(result below),  we found Chrome is dominating all other browsers. Now , Its time to think with this above improvement Microsoft can rule even in the browser. Let's look at what happens in future.
.
Fig : From StatCounter