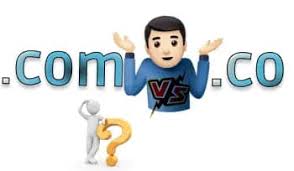 .com vs .co Domain Extension
Domain Name

 
A domain name is simply the name of a website. And no two websites on the planet are alike. Internally, each domain name has a distinct IP address. It is similar to your contact name in your phone's contact list.
         Let's compare the website domain name to the phone for clarity. On your phone, you most likely have a big list of contact names. Each contact is assigned a distinct phone number. When you wish to call someone, rather than typing their phone number, you simply click on their name and they are connected to you.
So, here,
Contact numbers and IP addresses are both difficult to remember and unique. We can't recall the phone number, but we do recall the contact's name. Similarly, we cannot recall an IP address (for example, 105.101.14.00), but we can recall a domain name such as wikipedia.com. So, when you click on the contact's name, your cellphone dials its equivalent phone number, and the intended person receives a phone call. Similarly, when you type a domain name into your web browser, such as wikipedia.com, it will connect to a specific IP address (due to DNS) and only the intended content of the website will be displayed. That concludes our discussion.
There are different types of domain names like TLD,ccTLD, and many more. Discussing each of them is behind the scope of this webpage. You can visit this link.
                                             Some of the popular domain extension are .com,.net ,.org, .co etc.The main reason for having a different extension is to provide more possibilities for the same domain name.
Now lets go into the core topic i.e .com and .co :
.com domain extension
.com is a generic top-level domain (gTLD) introduced on March 15, 1985, about 34 years ago. It is one of the most popular domains in the hierarchical Domain name system and also it is the most preferred and most registered domain extension. It was originally created for commercial purposes and there are limited TLDs like this.
      The.Com domain name is primarily used for commercial websites, personal blogs, portfolios, and other profitable websites. The majority of domain names with the.com extension have already been registered. You can also try the .co extension if you want something alternative.
.co domain extension
.co domain name extension was introduced in 1991 AD and was originally registered for Columbia. So, initially .co used to be the country code for Colombia. Its been later transformed to cc generic TLD name which means that .com,.net, .org, and .co all are treated equally. You shouldn't be a Colombian citizen to register this domain.
It was started by Godaddy in 2010 AD as country code generic TLD. Most of the domain name for the .com extension is already registered so you can try .co, it doesn't have any side effect.
You can look below, if .com is not found then the .co extension is suggested by the GoDaddy site.
Their differences are listed in the table below:
.com vs .co | Difference between .com vs .co
.com 

.co

 

It is a generic Top-Level Domain.

 

It is a generic country code Top Level Domain.

It was introduced on March 15, 1985 AD as gTLD.

It was introduced in  1991 AD as a Columbia country-code domain.

Later transforms into generic ccTLD in 2010 AD by GoDaddy

.com stands for commercial 

.co was originally registered for Columbia of USA

It is the most registered domain extension worldwide.

Comparatively, it has much less ecosystem.

It is shorter and social.

It is fresh, much shorter, and social.

It is a legacy, most preferred, and popular domain extension.

Quite unknown to general because it is new and growing rapidly.

It is very difficult to get the desired domain name with the .com extension.

Luckily you can get the short and nice domain name with the .co extension.

.com is cheaper than .co . Around $ 2.79  ( According to 2020/1/2 GoDaddy)

.co is little expensive than .com. Around $ 2.93 ( According to 2020/1/2 GoDaddy)
Buy Cheap and Best .co and .com domain ⇓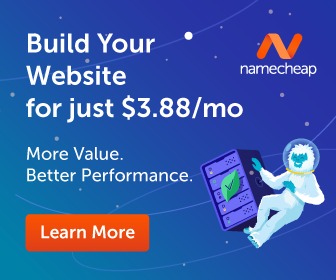 General and Major Policies of .co domain Extension: since 2010
Domain with .co extension can be registered by anyone.
Registration and Renewal Length: 1 to 5 years.
Domain transfer supported.
There are no requirements for heavy documentation.
The domain name must be greater than 3 characters and up to 63 characters. Example: go.co, a.com,ab.com are not supported.
The domain name can contain letters, numbers, hyphens (except 1st and last character of your domain), Consecutive Hyphens Supported(except in Internationalized Domain Names (IDN) ).
Must use 2-13 Nameservers.
For more visits: Link here.
My General Rules of Thumb for .co or any domain extension:
The domain name should be as short as possible.
Never put a hyphen in your domain name.
If you are targeting niche content then use keywords in your domain name.

Unless 

you 

are 

aware 

of 

the 

history 

of 

the 

domain 

do 

not 

buy that

domain, it may impact SEO.

 
Some of the top .co domain name Provider
General Questions about the .co domain
1

What is the price of.CO? Are .co domains overpriced, and why?
Ans: According to Godaddy's official websites, the cost for a .co domain extension is US$11.84 (According to 2021/6/11 GoDaddy ) and is more expensive than other TLDs.The goal of a higher price of the .co domain is to get domains used by real companies, and not just for parking the domain.
It is mainly targeting entrepreneurs and companies because of .co acronyms for companies or corporations.CO has the most amazing community of innovators, travellers, entrepreneurs, and businesses that can create online the future.
2

Is.Co Domain Rising?
Ans: As the priority of .co and .com are the same and people started buying the domain. According to GoDaddy over 2 million+ domains are registered around the 200 countries on the planet which seems to be much lower as compared to the .com domain extension but it's rising at a rapid pace.
Already big companies like Amazon, Twitter, American Express, and Starbucks have already adopted the .co domain extension. Check it out:
t.co   (Twitter)

g.co   (Google, Inc)

a.co    (Amazon)

amex.co  (American Express)

sbux.co    (Starbucks)

s.co    (Snapchats)

x.co  (Godaddy)

500.co (500 Startups)

m.co (Volvo Car Mobility)

b.co (Bestseller.com)

o.co (Overstock.com)

angel.co 
3

Is the .co domain good for SEO?
Ans: Google doesn't give any priority to domain extension. If you rank higher on google you must have good content because the content is king. 
                              When a user searches for a keyword, they typically do so directly through search engines such as Google, Yahoo, and Bing, rather than by typing the website URL. A domain extension, on the other hand, isn't as important if the organic search is the primary way for anyone else to find your site. So, if you are targeting a specific keyword and writing a good article, Google and other search engines will obviously give higher priority to content and your.co sites may rank on the first page of Google. Your sites must provide good customer experiences and lower bounce rates, and if done correctly, your sites with any domain extension will rank higher on the Google search page.
Important elements to consider for SEO are global reach, memory, trustworthiness, and a unique domain name.
As usual content is king over domain extension.💡
4

Is .co a valid domain?
Ans: When someone sees a domain name with a .co extension then they believe that it is misprinted but actually .co is a valid domain.
5

What is a better alternative for a startup when the .com is taken?
Ans: If .com is taken then the best alternative for companies and corporations could be a .co domain extension because .co sounds similar to corporations and companies.💡
6

How can I transfer to the .co domain?
Ans: It's quite easy and the results of your search engine are not affected. Make sure 301 redirects are implemented correctly.
                301 redirects are a permanent redirection where all your old page links are redirected to new page links. From the SEO point of view, it is better than other redirects like 302 redirects, 307 redirects, etc. So, we can conclude that the 301 redirect is the best method for implementing redirects on a website and you can do that for your domain to .co easily. Final note: Do redirection properly.
For more visits: here.
7

Why register the .co domain extension?
Ans:
It

is 

meaningful, 

memorable,

and user-friendly

.

It is relevant for everyone from individuals to organizations.

t gives companies and brands the opportunity to achieve a global footprint.

New and short URL.

It is based on leading technology and improved security.

You may get your desired domain name.
Look above about:  .com  vs .co ☝
8

What to do if you already have a .com domain extension of your business?
Ans: It is better to buy a popular domain extension for your domain name. Suppose your business domain is xy.com then you can buy xy.co, xy.net, xy.org and redirect all these domains to the main websites (ie.xy.com) so that your potential customer doesn't feel confused and your potential customer will never get lost.
9

Some alternatives to driving traffic to the .co domain?
Ans: It is worth noting that very little traffic to the website is generated by typing the domain name into the URL. Focusing on social sharing, SEO, and inbound links is far more important.
10

What to do if you have Media Hosting Business?
Ans: Actually, for media (image, video, audio) hosting businesses, you can use the.co domain extension, and if you think.co isn't good for SEO, remember that SEO isn't the only way to drive traffic; you can also use Social Media Marketing. Nowadays, social media accounts for the vast majority of traffic.
                             Social Media Marketing will be targeted to a younger population that has familiarity with websites hosting media and consumers who appreciate simplicity and speed. So, you can take the .co domain extension as well.
Best Suggestion: Take all popular TLD extension like .com, .net and .co for your domain name.
11

What do you say about the Availability of the .co domain extension?
Ans: One of the only advantages in preferring a .co domain is its availability when it comes to choosing between a .com and .co domain. Since .com is so popular, finding a domain name that you wish to use for your sites is very difficult.
12

Why .co is more popular than the .com domain extension?
Ans: .co is not much popular then .com domain extension.Most of the domain with dot com domain extension is already taken.
13

.co domain is Open TLDs or Closed TLDs(Chartered TLDs)?
Ans: 
Open TLDs are those top-level domains that can be registered by anyone and have no specific qualification for registration. Ex. .com.net is closed TLDs.
Closed TLDs are those top-level domains where you need to verify that you are legitimate and you must meet certain criteria before registration. Ex. .ca, .int are closed TLDs.
For registration .co domain extension you should not have to meet any specific criteria so, it is open TLDs.
14

Is the .co and .co.uk domain the same level as the domain?
Ans: Answer is big No. .co.uk domain extension is second-level domain(SLD) extension whereas .co is generic country code top-level Domain(TLD).
Take the .co.uk domain if you are targeting any business located in the United Kingdom, if not so then you can go with .com or .net or .co domain extensions.
15

Where is the Place for getting the cheapest co Domain Prices information?
Ans: For updated price information of the .co domain from various domain name providers visit domcomp sites. (click here )
16

What does .co mean?
Ans: .co domain is a generic top-level domain extension and its popularity is increasing daily. Also, in other cases, .co has geographical value in Colombia and the state of Colorado, the United States.
ISO 3166 states that the .co is ccTLD for the Colombian nation. Google in Colombia and certain of the largest websites targeting customers in Colombia use the.co domain extension.
17

How many people trust the .com and .co domains?
Ans: A trustworthy URL is based on how many people clicked and linked to and shared. From 1 to 5 rating , .com got 3.5 rating and .co got 3.4 rating .(Data collected from growthbadger sites)
18 Why is the .co domain name so fashionable and trendy?
Ans: .co domain name is trendy because the .co and .com domains both are having the same priority from an SEO perspective and also .co domain is good from a marketing perspective. Also, the .com market is currently so overcrowded and overfilled, with so many domain names already registered so people migrate to .co, which is considered to be the best alternative to the .com domain extension.
19 Which domain is better for a startup: .co or .me?
Ans: If it's a personal website or blog,.me will suffice.co would be ideal if you were to establish a brand, startup, or any other type of small business. It is entirely up to you to make the right decision. My preference: If I get.com for the domain name, I will get the.com domain, otherwise. co, and finally .me or another for my websites.
20 Which country's Internet country code top-level domain is .co?
Ans: Colombia's Internet country code top-level domain (ccTLD) is.co. It is managed by.CO Internet S.A.S.There were no registration restrictions on second-level. co domains as of July 10, 2010; any individual, organization, or company in the world could register an a.co domain.
21 Is .com a credible source?

Ans: In comparison to "com" the sources "edu", "gov" and "org" are more reliable and credible. But "com" has a higher level of trustworthiness and credibility than "net," "co," "xyz" or "in."
However, be wary of sites that use these suffixes to mislead. Credibility is not solely dependent on a domain's extension; instead, it should be checked against other well-regarded resources to ensure its truthfulness, reliability, and legitimacy. A little more digging may be necessary if you come across another reliable site that contradicts your first point of reference.
22 Can I get the .com domain easily?
Ans: Unlike other domain extensions, com does not have any TLD-specific requirements. So you can get it easily from any domain name provider like Godaddy, Namecheap, Bluehost etc.
23 Who is the owner of the .com domain?
Ans: The person or company who first registered the web address with a recognized registrar like Domain.com.namecheap.com,bluehost.com is the rightful owner of the domain name.
In order to maintain ownership, that person must pay registration fees and keep their contact information up to date at all times.

Conclusion: Final Thoughts
We can conclude that .co extension is an all-around performer and better in all perspectives.