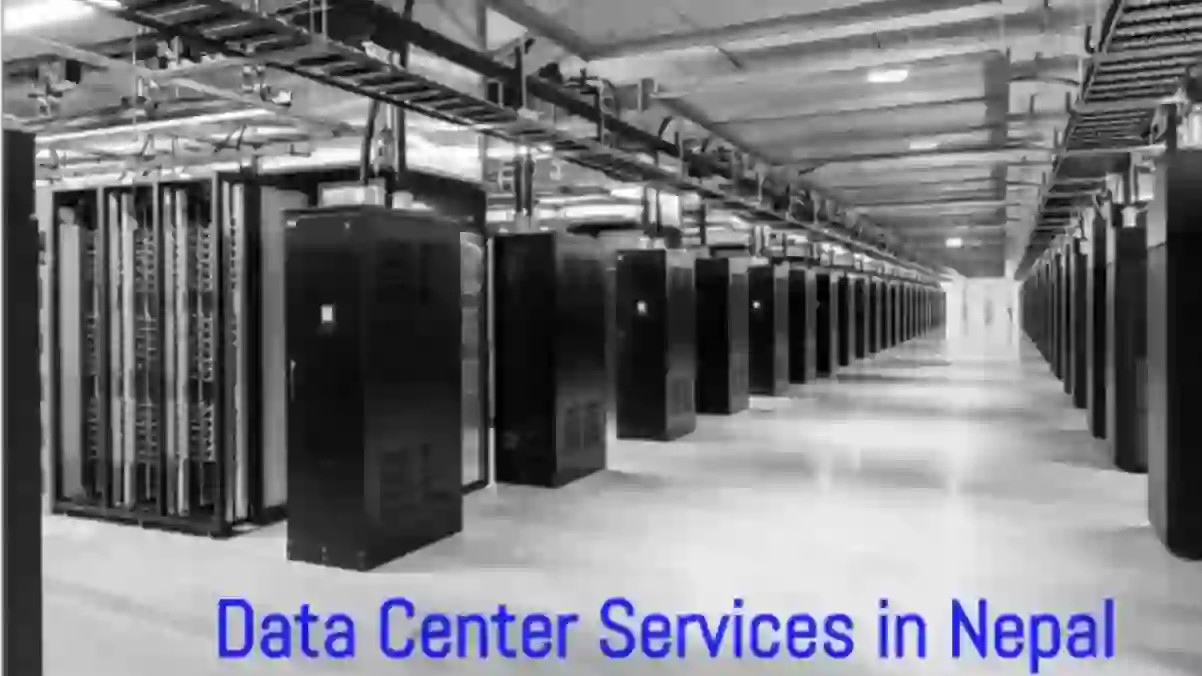 Data Center in Nepal
Investing in a high-end data center is a very important step in building any online product. You can have the best website design and development team on hand for building the product, but if you don't have the support of a well-known data center company, then your dreams of becoming a nationally or internationally recognized product are impossible. The data center is a vital component for any business for web hosting their crucial business data and applications..So, invest yourself in choosing the best datacenter in Nepal and do investment for hosting your online product there.

Nowadays we are creating our websites and application and we are hosting our data in the foreign hosting company like Hostgator, Hostinger, Bluehost, 000webhost, and many more. Data that we are hosting in these platforms can be at risk and our data can be compromised and breached at any time. They can use our data and can play with us. So, it's better to places our data within the country by hosting our sites and application in the trusted data center in Nepal.
                                                   Many big companies like Google, Microsoft, Amazon has spent much of their budgets in making their data center highly available and secured.
Actually, this data center and its technologies are not new technology to this world but still, it is new in our country. There are only a few trusted data centers and computing services in Nepal. Most of the data centers in Nepal are private data centers.
So without wasting time lets learn what is a data center and let us know a few data center present in Nepal:
What is Datacenter?
Data Center is the centralized location where a group of computing and networking related equipment are concentrated for various purpose like collecting, storing, processing, distributing, or allowing access to a large amount of data in a very organized manner.
Read more at link
List of Data Center In Nepal
Doing some research on the web I have found a few data centers located in Nepal some of them are enlisted below:
1)GIDC - One an only one government data center of Nepal
2) Data Hub Pvt. Ltd
3) Data Space Pvt. Ltd
4) Ohm Data Center
5)Access World (AWT) Cloud Services Nepal
6)Ncell Data Center
7) Cloud Himalaya
8)Syntegrate
9)CAS Infra
10)Gurkha.Host Datacenter
11)EastLink Technology
12)Silver Lining
1) GIDC (Government Integrated Data Center)

GIDC is without a doubt the leading hosting service provider in Nepal. One and only one government data center of Nepal to date. It is a government-owned server that hosts government websites portal, MIS, and others. It was set up with the collaboration of the Korea International Cooperation Agency(Koica) and World Friends Korea in 2008 AD. Nepal Government has this primary data center inside the Ministry of Home Affairs(गृह मन्त्रालय) in Singha Durbar. Disaster Recovery Site is located in Hetauda and this site is established with the aim to increase security and availability of government and citizens data.
Their main aim is to integrate government-related data and digitize them.
Their primary objectives are the following:
1)Make IT accessible to the general public
2)Employment through IT.
3)Build a Knowledge-based industries
4)Implementation of E-governance in Nepal
With this data center, the government is aiming to provide e-services to its citizens at their homes.
2) Data Hub
Data Hub is Nepal's first private Data Center built with international standards. Data Hub is a Tier 2 Data Center located at 2nd floor, Shikhar Biz Center, Thapathali, Kathmandu, and was founded in 2011 AD. It is owned and operated by Data| Hub. It provides co-location, hosting, and premium data-center facilities for BFIs, Enterprises, ICT Companies, INGO, NGOs and Corporate House. It provides services like co-location services, disaster recovery, data, and network security, 24/7 supports, business continuity, and a host of other managed services along with customized facilities that meet specific business and customer needs. 
For more visits: links
3)DataSpace
Dataspace is Nepal's first neutral co-location datacenter. Dataspace is not owned or operated by any single provider and has a fiber optical connection from multiple providers.WorldLink Communication, Nepal Telecom, Websurfer, Mercantile Communication, Subisu Cablenet are the providers of internet bandwidth to dataspace clients.
For those who want to host their own server then dataspace provides space for that, as well as providing client choice of OS on data space hardware for virtual servers.
Being a telco hotel, Dataspace gives the best approach to connect with numerous providers inside Nepal.
Dataspace additionally has the Nepal Internet Exchange (NPIX) in its office.
For more details :
Website: http://www.ds.com.np
Phone: 4242523
Address: Putalisadak, Kathmandu, Nepal
4)Ohm Data Center
Ohm Data Center is the first business data center and the first company in Nepal to offer Disaster Recovery and IT Security Services(source). OHM DC is a leading IT Infrastructure, Colocation and Managed Service provider in Nepal. It is partner corporation of CAS Trading House Pvt Ltd and is ISO 9001: 2015, 20000-1: 2011 & 27000-1: 2013 Certified Company.
OHM DC currently provides IT infrastructure and management services to most of the region's banks, financial institutions and other private businesses.
For More Details:

Website: https://ohmdc.com
Phone: 071-520604
Address: Narayanhiti Path Kathmandu.
5)

Access World (AWT) Cloud Services Nepal
AWT is one of Nepal's biggest completed cloud service providers. With a single floor room, which is expandable up to 15,000 sq meter and is supported by its redundant data centers around the globe.

AWT provides services like cloud VPS, web hosting, enterprise secure email, endpoint security, Domain name registration, SSL Certificate provider, Colocation facilities, Veeanm backup and replication services, etc.AWT has become a state of the art co-location supplier in the nation with its state-of-the-art data centers.
For More Details:

Website: https://www.accessworld.net
Phone: 977-9801000575
Address: Krishna Galli, Lalitpur, Lalitpur 44600.
6) Ncell Data Center
Ncell is currently having 4 Data Center located in Kathmandu, Biratnagar, Hetauda, and Pokhara. In the Kathmandu Valley which is located in a highly sensitive earthquake zone, Ncell planned to invest substantially in the construction of resistant earthquake data centers.

Ncell is not much open about these data centers.
7)

Cloud Himalaya
Cloud Himalaya is Tier-4 Data Center in Nepal which contains country public and private sector data for the next 5 years.It was established in early 2013 AD.
It has the proper facility of 24*7 perimeter video surveillance, Multi backup diesel generator, redundant UPS, RACK with 5KW power, the fuel storage facility, operating on the seismic safe building, internet on-demand facilities and many more. Cloud Himalaya mainly is focused on Server Co-location Services.
Location: 4th Floor, Central Business Park Thapathali, Kathmandu
Contact : +977-1-4249083,+977-1-4251669
Website: cloudhimalaya.com
8)Syntegrate
Some silent features of syntegrate :
All Servers are configured in High Availability Mode

Highly Scalable

Pay every month or every quarter for all you reserve and expand as you need to

Redundant connectivity with the required firewall router is provided by Syntegrate

Disaster Recovery Service included from 1 second to 15 minutes RPO

Equipment, services, and resources at the client-side can be availed from Syntegrate as Managed Service

Further Additional Services can be chosen and initiated as necessary.

A Management Workstation with Remote Access is included

Required licenses for the servers can be provided under SPLA (Service Provider License Agreement) for products from Microsoft, DoubleTake, VMware, MDaemon, Nakivo, 3CX, 2X, 21st Century Informatics, and CA ArcServe.
Location: 1431 Lamtangin Marg, Chundevi, Kathmandu 44606, Nepal
Contact: +977 1 4720329, 4720304
Website:https://syntegrate.asia/
9) CAS Infra
CAS Infra is a group company of CAS Trading House Pvt. Ltd focused on providing Infrastructure and Application Management Services, world class colocation facilities, hosting facility, other It Solutions, and Systems Integration facilities as well, highly secured and redundant infrastructure, etc.
A full Disaster Recovery solution is one of the focused solutions of CAS introduced for Nepal 's leading banks and other institutions. They are already managing Disaster Recovery Solution for Everest Bank, Nepal
Contact: +977 1 4411520 | +977 9841235888 | kabindra@casinfra.com | Kabindra Pradhan
be Contd ...